Andy Jiang Joins Landmark Commercial Realty, Inc.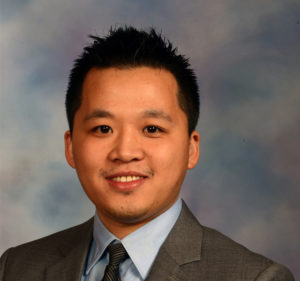 HARRISBURG, PA (January 31st, 2017) – Landmark Commercial Realty, Inc. recently announced the association of Andy Jiang as a commercial real estate agent.
Jiang began his professional career in the sales industry at the young age of 18 while residing in China. An enthusiastic entrepreneur, he also led a debit/credit card processing firm to exceeding $3 million a month in revenue and in four years, started and grew an insurance agency into a $5 million business.
Andy received a bachelor's degree in Accounting from Elizabethtown College and is bilingual, speaking both Chinese Mandarin and English fluently. In addition to being a licensed real estate professional, Andy is certified to sell property and casualty, along with life and financial insurance and is a registered representative with the Financial Insurance Regulatory Authority (FINRA).
Landmark Commercial Realty, Inc. / TCN Worldwide: www.landmarkcr.com Central Pennsylvania's Premier Commercial Real Estate Brokerage Firm, established in 1988. Landmark Commercial Realty, Inc. is a full service Commercial/Industrial Brokerage firm headquartered in Harrisburg, Pennsylvania with focus on the South Central Pennsylvania, serving more than 200 markets globally, as a member of TCN Worldwide with more than 1500 brokers and salespeople.