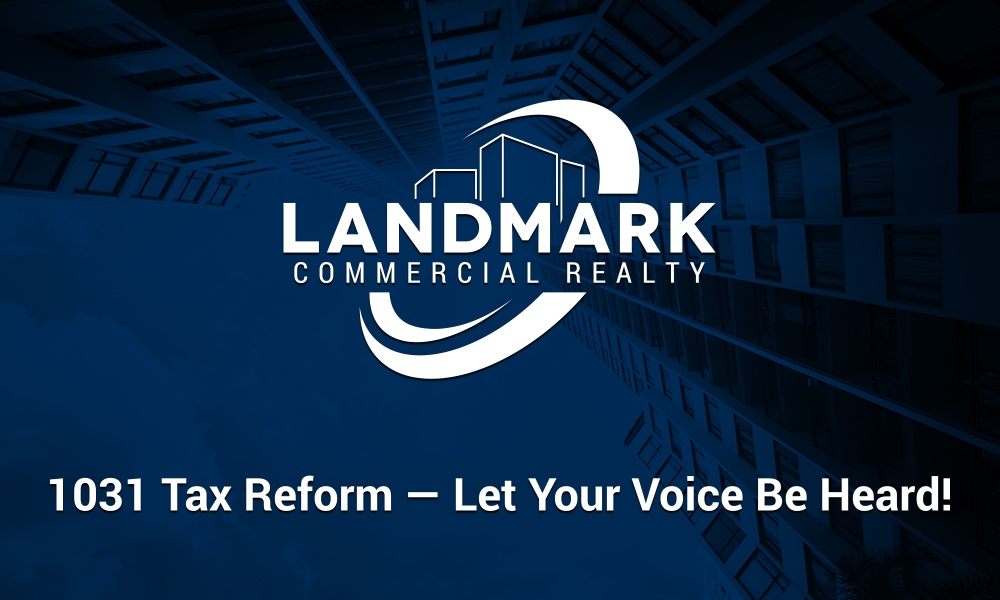 Landmark Commercial Realty wants to draw your attention to the proposed changes in the 1031 tax policies. For those interested, the information below is provided by the Federation of Exchange Accommodators (FEA) an organization dedicated to Section 1031 like-kind exchange advocacy. — www.1031buildsamerica.org.
As part of the tax policy changes included in the American Families Plan, 1031 like-kind exchange deferral amounts would be capped at $500,000.
Recent research by Ernst & Young has estimated that like-kind exchanges are expected to generate 568,000 jobs this year, including $27.5 billion of labor income and a total of $55.3 billion of added value to the US economy. Limiting section 1031 will have a dramatic negative impact on these numbers.
Let your voice be heard! Tell Congress to keep 1031 Exchanges. Click here to send this pre-written electronic letter to your congressional representatives.
Make your voice heard, every letter makes a difference!
Please consider using FEA's valuable website now to take action:
www.1031buildsamerica.org/take-action
Send a letter from the take action page to your representatives and senators,
Send an email blast with the link to the take action page to all of your contacts,
Place the link to the take action page on the home page of your website.