New Harrisburg office will create 30 jobs in 2019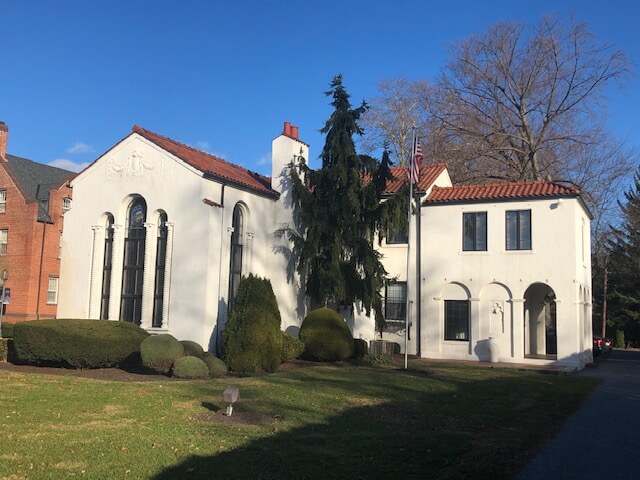 HARRISBURG, PA (December 5, 2018) – Acclaim Systems, a software solution firm headquartered in Philadelphia, recently opened a new office in Harrisburg to accommodate growth. Roy H. Brenner of Landmark Commercial Realty Inc. represented Acclaim Systems for the purchase of the new office space; Jason Sourbeer of Cushman & Wakefield represented the seller, Fraternal Order of Police.
The new office, located at 2949 North Front Street in Harrisburg, will be an extension of Acclaim Systems' development center located at 227 State Street in Harrisburg; it is also a historic property located within the Academy Manor Historic District.
"We were looking to be within 2-3 miles of our development center with ample parking," said Kailash Kalantri, President of Acclaim Systems. "When we found out the property on Front Street was available, we knew we should purchase it. It is a beautiful building, great views – it meets all of our needs."
Acclaim Systems plans to hire an additional 30 employees in 2019 who will work in the new facility.
About Acclaim Systems
Acclaim Systems, launched in 1997, provides a multitude of comprehensive and customized software solutions for both small and large businesses. They handle entire projects, from planning to implementation, and provide the complete solution required. For more information, visit acclaimsystems.com.
About Landmark Commercial Realty Inc.
Landmark Commercial Realty Inc., established in 1988, is a full-service commercial/industrial brokerage firm headquartered in Harrisburg (Lemoyne), Pennsylvania with a focus on the South Central Pennsylvania region. Landmark is a member of TCN Worldwide with more than 1,500 brokers and salespeople serving over 200 markets, globally.  For more information, visit landmarkcr.com.