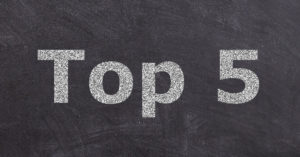 After years of thinking about venturing in the world of commercial real estate, you are ready to take the leap. Whether you are an institutional or a private investor the cash flow and return on investment seem very attractive. According to nolo.com, commercial properties generally have an annual return off the purchase price between 6% and 12%. So what is next? What should you consider?
Chris Newton, a commercial real estate agent with Landmark Commercial Realty, Inc. outlines 5 rules to follow when working with clients.
Be Realistic with Costs and Timing
Newton stated when beginning the initial process it is critical to take into consideration the general length of time is takes to tour potential locations, creating a short list of properties, generating proposals, negotiating terms, and coordinating the move while tackling any issues that may arise along the way. "Failure to allow enough time to sort out all of the frontend work load can lead to time pressure which can force you into making less desirable decisions."
Have a Team in Place
"Any number of issues may come up while negotiating or searching for a property," added Newton. "Knowing who to call or how to find someone to assist in resolving these issues can save time and money, especially when considering disposition of a property. Having a broker, attorney, building inspector, and title company to contact in the event of any questions or discrepancies can push a deal to the finish line when other resolution efforts have been exhausted."
Keep Well Documented Records
When selling a building it's useful to have accurate income and expense numbers on the property, floor plans, rent rolls, environmental reports and recent renovations. Newton remarked, "These are also documents which should be requested when performing due diligence on a prospective purchase."
Negotiating the Lease
To maintain or increase the value of the building, landlords are primarily interested in the credit of the tenant, lease term, costs of tenant improvement, and impact on the property. "From the tenant perspective points of interest include meeting their budget, space utility needs such as storage space, number of offices, ceiling heights, aesthetic appeal and having flexibility on options to exit the lease. Knowing what the other party is aiming to get out of the transaction is critical to ensuring both sides reach a mutually agreeable conclusion."
Understanding Municipal Codes
"The time needed for municipal approvals or updating a property to meet code requirements can mount additional costs and time loss which may otherwise be averted by knowing the local municipal process." Newton insisted that understanding the different stipulations regarding parking, building set-backs, sign restrictions, redevelopment, and zoning district permitted uses is paramount to avoiding potential hazards down the road.
Let Landmark Commercial Realty assist you. We can discuss the costs it takes, the timing you need to plan for, help you keep your records documented well, assist you in the negotiation of your lease and give you the details you need to be aware of when it comes to understanding municipal codes. While jumping into the commercial real estate world can seem overwhelming at first, Landmark can lessen the stress and walk you through the process easily.