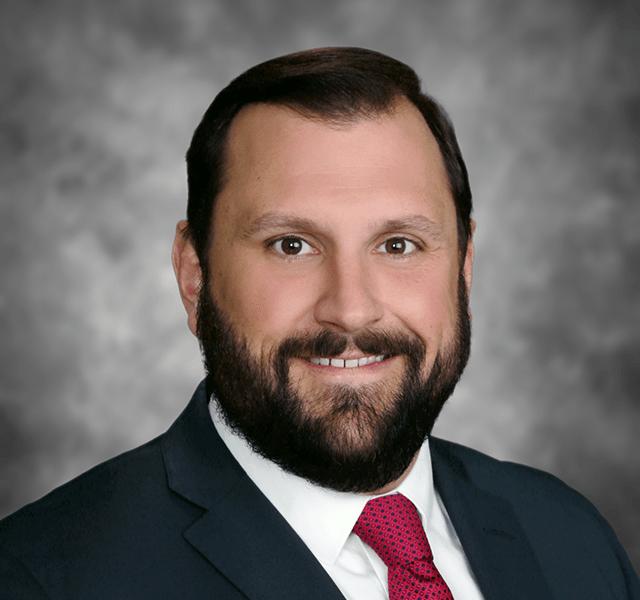 Central Penn Business Journal has selected Michael Curran, SIOR, President & Executive Managing Director of Landmark Commercial Realty as a Forty Under 40 recipient.
Forty Under 40 recognizes professionals 40 years of age and younger who have been successful in the Central Pennsylvania area. Honorees, chosen by the editors and publisher of the Central Penn Business Journal, were selected based on professional accomplishments, community service and commitment to inspiring change. A listing of winners is below.
"The 2022 Forty Under 40 honorees represent the future of Central Pennsylvania. They have achieved professional success and are making significant contributions to our community and inspire change," said Suzanne Fischer-Huettner, senior group publisher of the Central Penn Business Journal. "We at the Central Penn Business Journal congratulate them and look forward to their future accomplishments."
The winners will be honored Oct. 19 at a celebration from 5 to 7 p.m. at the Hilton Harrisburg, One North Second Street in Harrisburg.
Attendance is limited for this event. Honorees and sponsors get the first chance to secure tables.  A limited number of individual tickets will be available after the sponsor deadline, if the event does not sell out. To secure a sponsorship, contact Suzanne Fischer-Huettner at shuettner@bridgetowermedia.com. The event hashtag is #CPBJevents.
Honorees will be profiled in a magazine that will be inserted into the Oct. 28 issue of Central Penn Business Journal and will be available online at CPBJ.com.
The Presenting Sponsor is Members 1st Federal Credit Union. For more information and the most updated listing of sponsors, visit CPBJ.com/event/forty-under-40/.
About Central Penn Business Journal
Central Penn Business Journal is the leading source of business news and information in Central Pennsylvania for the past 38 years. In addition to breaking news daily on its multimedia news site at CPBJ.com, it publishes a biweekly print edition. Central Penn Business Journal publishes various special focus sections on topics like real estate and construction and mergers and acquisitions in addition to the yearly Book of Lists. It also hosts 10 annual events, including Women of Influence, Reader Rankings, Fastest Growing Companies and Best Places to Work in PA, to recognize excellence and provide leadership opportunities. In addition, Central Penn Business Journal facilitates monthly webinars bringing local experts from the business community together to discuss current topics and trends. Its Digital Marketing Solutions helps customers with social media, search engine marketing and optimization, retargeting, email marketing and more. Central Penn Business Journal and its sister publication, Lehigh Valley Business, which covers business in the Lehigh Valley, are part of BridgeTower Media, one of the country's leading business-to-business media companies with more than 40 print and digital publications in more than 25 U.S. markets.
2022 Forty Under 40
Jaime L. Arroyo, ASSETS
Alex Baloga, Pennsylvania Food Merchants Association
Brett Bauer, CPA, McKonly & Asbury
Benjamin Bostic, Boyer & Ritter LLC
Joan Bradbury, Senate of Pennsylvania
Katie L. Brenneman, Benchmark Construction Co. Inc.
Paulina Colonna, Paragon Behavioral Health Services
J. Michael Curci, Fulton Bank
Michael J. Curran, SIOR, Landmark Commercial Realty
Kerry Dishner, Select Medical
Craig Tyler Dunkle, Marcus & Millichap
Martin Fedorko, White Rose Ventures
Asheleigh Forsburg, The Peyton Walker Foundation
Jennifer A. Galloway, Esq., Saxton & Stump LLC
Heather Harris, Weaver Associates Inc.
Lindsey Holtzman, Harrisburg Regional Chamber & CREDC
Lauren S. Holubec, Ed.D., Emerge Education
Kate E. Hynes, Stock & Leader
Melissa J. Irwin, CNS Companies
Zachary Taylor Jacobs, Leonhardt Manufacturing
Erica A. Kahl, WellSpan Health
Erin Loudenslager Kanter, Pennsylvania Bankers Association
Ashley Kliewer, MS, PA-C, FHM, CPAAPA, Penn Medicine Lancaster General Health
Devon Myers Kolomick, CGA Law Firm
Dustin C. LeBlanc, West Shore Theatre
Emily K. Lewis, J.D., The Hospital and Healthsystem Association of Pennsylvania
Brian R. Marchuck, CPA, Brown Schultz Sheridan & Fritz
Elizabeth L. Melamed, Barley Snyder
Michelle Mowrer, MBA, Members 1st Federal Credit Union
Shea Neumann CDP, CDPSGF, Aurora Home Care and Hospice/NCCDP
John Nickey, LINKBANK
Allyson O'Neal, Hospice of Central PA
Roth J. Preap, York County Community Foundation/York Youth Symphony Orchestra
Kristen Pucci, KRAE Consulting
Thomas Purcell, URL Insurance Group
Alex Reber, CPA, MBA, Miller Dixon Drake PC
Jason Schultz, CHA, High Hotels Ltd.
Conlan Swope, Warfel Construction Company
Holly P. White, Domani Wealth
Joseph J. Wysock III, MBA, CHC, Lancaster Behavioral Health Hospital