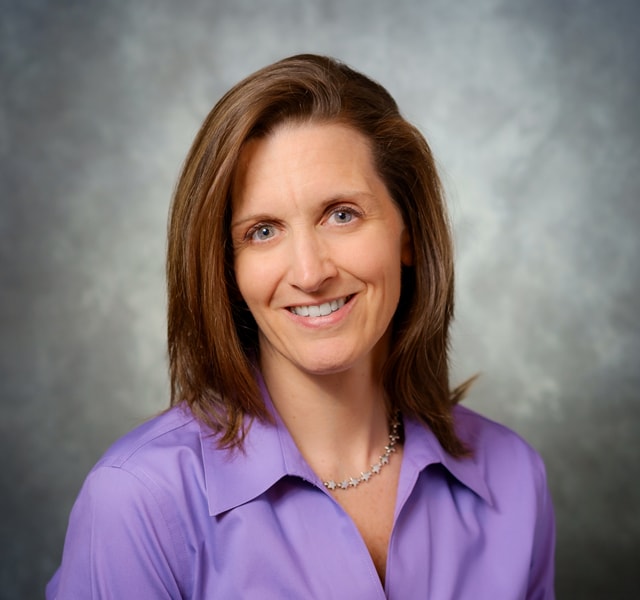 Central Penn Business Journal has selected Barb Murdocca, C.O.O, Landmark Commercial Realty as a 2023 Women of Influence honoree.
Women of Influence honors high-achieving women for their career accomplishments. These women are selected based on their professional experience, community involvement and commitment to mentoring.
The Circle of Excellence is awarded to women who have demonstrated sustained achievement, longstanding, notable success in the community and are leading the way for other women. Women to Watch honors women leaders, age 35 or younger, who have shown outstanding professional accomplishments, community involvement and commitment to positive change.
The honorees were selected by the publisher and editors of the Central Penn Business Journal.
"The 2023 Women of Influence inspire those around them to be their best through their actions, their words and their deeds. They mentor and grow other strong women," said Suzanne Fischer-Huettner, managing director of the Central Penn Business Journal/BridgeTower Media. "The Circle of Excellence honorees are trailblazers who encourage other Central Pennsylvania women to follow their dreams and passions. The Women to Watch have already accomplished a great deal professionally and in their community, and their future looks incredibly bright. We at the Central Penn Business Journal congratulate all the honorees."
The winners will be honored June 27 at a celebration at the Sheraton Harrisburg Hershey Hotel, 4650 Lindle Road in Harrisburg. Registration and networking begin at 5:30 p.m. followed by dinner and the awards program starting at 6:15 p.m. The hashtag is #CPBJevents.
Attendance is limited. This event will sell out. Sponsors and honorees receive priority. There are various sponsorship levels available which include the right to use the event logo, multimedia marketing, a table to share with co-workers, family members and guests at the event, and much more. Tables are only available with sponsorship. To secure a sponsorship, contact Suzanne Fischer-Huettner at shuettner@bridgetowermedia.com.
Honorees will be profiled in a magazine that will be distributed to all winners and attendees at the awards celebration, found at CPBJ.com and inserted into the July 7 issue of Central Penn Business Journal.
The Presenting Sponsor is Brown Schultz Sheridan & Fritz. The Awards Sponsor is UPMC. Supporting Sponsors include Highmark. Celebration Sponsors include WellSpan Health. For more information and updated sponsorship information about the Central Penn Business Journal's 2023 Women of Influence, visit CPBJ.com.
About the Central Penn Business Journal
The Central Penn Business Journal is the leading source of business news and information in Central Pennsylvania for the past 39 years. In addition to breaking news on its multimedia news site at CPBJ.com, it also publishes a biweekly print edition. The Central Penn Business Journal publishes various special focus sections on topics such as real estate and construction and mergers and acquisitions in addition to the yearly Book of Lists. It also hosts 10 annual events, including Women of Influence, Reader Rankings, Fastest Growing Companies and Best Places to Work in PA, to recognize excellence and provide leadership opportunities. In addition, the Central Penn Business Journal facilitates webinars bringing local experts from the business community together to discuss current topics and trends. Its Digital Marketing Solutions helps
customers with social media, search engine marketing and optimization, retargeting, email marketing and more. The Central Penn Business Journal and its sister publication, Lehigh Valley Business, which covers business in the Lehigh Valley, are part of BridgeTower Media, the leading provider of B2B information, research, events and marketing solutions across more than 25 U.S. markets and industries.
2023 Women of Influence
Kristi Altshuler, Donegal Insurance Group
Roseline H. Bougher, A.D. Marble
Jessica Brubaker, Keystone Kidspace
Kathleen Duffy Bruder, Esq., Saxton & Stump Lawyers and Consultants
Beth Christian, Commonwealth of Pennsylvania
Patricia M. Doll, Publicity Works
Mary Wagner Fox, Pennsylvania State Ethics Commission
Diane Grove, Boyer & Ritter LLC
Brooke Hall, Quarry View Building Group
Teri L. Henning, Pennsylvania Homecare Association
Niki Hinckle, WellSpan Health
Rebecca James, HB Global
Juliet N. Jones, Certified HR Experts LLC
Amy Kaunas, Humane Society of Harrisburg Area
Heather K. Knisely, Orrstown Bank
Mandy Lamson, Steckbeck Engineering & Surveying Inc.
Kimberly A. Lansford, Penn State Health
April Lausch, Faulkner Collision Center of Lancaster
Angela Leopold, Novak Strategic Advisors
Michelle E. Madzelan, P.E., ELA Group Inc.
Anne V. Marek, P.E., Kershner Environmental Technologies
Shanice Mariluz, Members 1st Federal Credit Union
Wendy Marshall, Belco Community Credit Union
Barb Murdocca, Landmark Commercial Realty
Eliz Nestorov, MidPenn Legal Services
Jeannetta Politis, The Joshua Group
Adrienne M. Vicari, P.E., Herbert, Rowland & Grubic Inc.
Natalie M. Wech, M&T Bank
Stephanie Catarino Wissman, American Petroleum Institute-Pennsylvania
Susan T. Yohn, SPHR, SHRM-SCP, Brown Schultz Sheridan & Fritz
Sheryl Zapcic, Voith Group
2023 Circle of Excellence
Deborah Addo, PennState Health System
Crystal Hartz, PA Hospitality and Consulting LLC
Pamela Hill, Signature Staffing
Stacey R. MacNeal, Esq., Barley Snyder
Delma Rivera-Lytle, Central York School District
Angie M. Stephenson, CFP®, CPA/PFS, Domani Wealth
Julie Walker, Choice Meetings
Dr. Nan Wodarz, Linden Hall School
2023 Women to Watch
Jean Cubilette, Latino Connection
Sara Elerman, Members 1st Federal Credit Union
Staci Hartz, P.E., Herbert, Rowland & Grubic Inc.
Paulina Kathopoulis, Penwell Law
Minta Krise, InTandem Financial
Amal Mahrouki, AIA Pennsylvania
Emelia Makor, Reves Etheres Events LLC // African Diaspora Initiative Inc.
Devon Manning, Girl Scouts in the Heart of Pennsylvania
Miranda Moore, UGI Utilities
Alexandra M. Sipe, Esq., Bybel Rutledge LLP
Sarah Smith, Phi Sigma Pi National Honor Fraternity