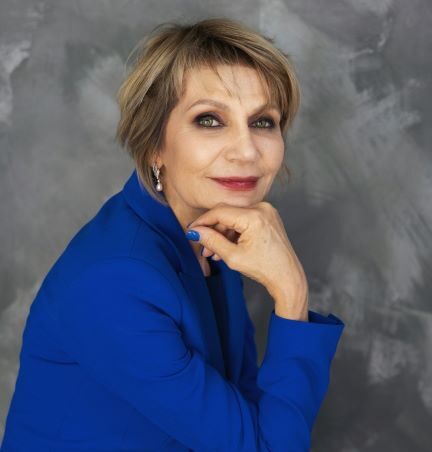 Central Penn Business Journal has selected (Bo Mangam, Sales & Leasing Director-Landmark Commercial Realty) to receive an inaugural Leaders in Construction & Real Estate Award.
The Leaders in Construction & Real Estate Awards honor individuals and companies who are changing the landscape of the Central Pennsylvania region through design, construction, engineering, lending and innovation. The construction categories are architect, developer, engineer, general contractor, homebuilder, lender/bonding agent and subcontractor. Real estate categories are commercial real estate agents, residential real estate agents and real estate title companies.
Honorees for the Leadership in Construction & Real Estate Awards were chosen by the editorial staff of the Central Penn Business Journal.
"The 2022 Leaders in Construction & Real Estate recipients are innovators in the multifaceted construction and real estate fields and are leading the way toward growth and prosperity for businesses and families," said Suzanne Fischer-Huettner, senior group publisher of Central Penn Business Journal. "Their incredible accomplishments make Central Pennsylvania a wonderful place to live and to work. We at the Central Penn Business Journal are pleased to congratulate all the honorees."
This year's Leaders in Construction & Real Estate recipients will be honored on Oct. 27 from 4:30 to 7 p.m. at the Harrisburg Hershey Sheraton Hotel, 4650 Lindle Road in Harrisburg. The evening will feature an awards celebration, networking, food stations and a dessert reception.
Attendance is limited. Honorees and sponsors have the first chance to secure tables. Sponsorship includes a table for guests, multimedia marketing, logo usage and more. To secure a sponsorship, contact Suzanne Fischer-Huettner at shuettner@bridgetowermedia.com. The event hashtag is #CPBJevents.
A limited number of individual tickets will be available after the sponsor deadline if the event does not sell out.
Honorees will be profiled in the Oct. 28 issue of Central Penn Business Journal and online at CPBJ.com.
The Celebration Sponsors include Cohen Seglia and Pennian Bank. For more information, including the most updated listing of sponsors, visit cpbj.com/event/leaders-in-construction-and-real-estate/.
About Central Penn Business Journal
Central Penn Business Journal is the leading source of business news and information in Central Pennsylvania for the past 38 years. In addition to breaking news daily on its multimedia news site at CPBJ.com, it publishes a biweekly print edition. Central Penn Business Journal publishes various special focus sections on topics like real estate and construction and mergers and acquisitions in addition to the yearly Book of Lists. It also hosts 10 annual events, including Women of Influence, Reader Rankings, Fastest Growing Companies and Best Places to Work in PA, to recognize excellence and provide leadership opportunities. In addition, Central Penn Business Journal facilitates monthly webinars bringing local experts from the business community together to discuss current topics and trends. Its Digital Marketing Solutions helps customers with social media, search engine marketing and optimization, retargeting, email marketing and more. Central Penn Business Journal and its sister publication, Lehigh Valley Business, which covers business in the Lehigh Valley, are part of BridgeTower Media, one of the country's leading business-to-business media companies with more than 40 print and digital publications in more than 25 U.S. markets.
2022 Leaders in Construction & Real Estate Honorees
Construction – Companies
Architects
Allison Ong Shreffler, Architecture + Design LLC
Warehaus
Developer
Burkentine Real Estate Group
Engineer
Barry Isett & Associates Inc.
General Contractors
Benchmark Construction Company Inc.
JEM Group
Mowery Construction
Quarry View Building Group
Homebuilder
Landmark Homes
Subcontractors
EHC Associates Inc.
RPM Signs and Lighting
Construction – Individuals
Architects
Chris Dawson, AIA, Chris Dawson Architect
Benedict Dubbs, Murray Associates Architects PC
Engineer
Chris Dellinger, Herbert, Rowland & Grubic Inc.
Lender/Bonding Agent
Amanda Sattazahn, Mid Penn Bank
Real Estate
Commercial Real Estate Agents
Larry Kosetalc, Campbell Commercial Real Estate Inc.
Bo Mangam, Landmark Commercial Realty
Robin Zellers, NAI CIR
Residential Real Estate Agent
Michael Yingling Sr., RE/MAX Delta Group Inc.
Real Estate Title Company
Annette Myers, Integrated Land Transfer LLC