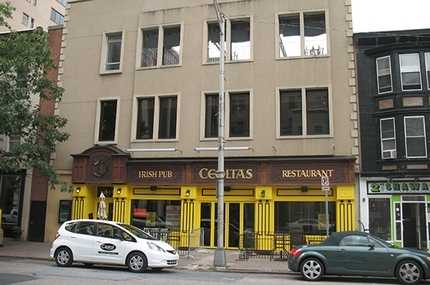 A group of New York investors, all originally from Europe, has finalized the purchase of Ceoltas Irish Pub in downtown Harrisburg and expects to reopen the restaurant this summer as a gastropub.
VMV Restaurant Group LLC paid for the property at 310 N. Second St., according to Dauphin County deed records.
The deal closed Wednesday after being announced over the summer.
The same investors closed on the purchase of The Quarter, a long-vacant restaurant at 321 N. Second St., last month.
Neither figure includes costs for liquor licenses and equipment. Final purchase costs were not disclosed by the new owner.
Ceoltas will be transformed into an American gastropub with a "British touch," said Erik Sohadze, one of three partners involved in the restaurant purchases.
The owners will spend about $300,000 to renovate Ceoltas.
"We hope to have a grand opening by June 1," he said.
Bo Mangam of Landmark Commercial Realty Inc. represented the investment group on both deals. Nik Sgagias of NAI CIR represented the sellers.
To see the article on the Central Penn Business Journal website, click here.