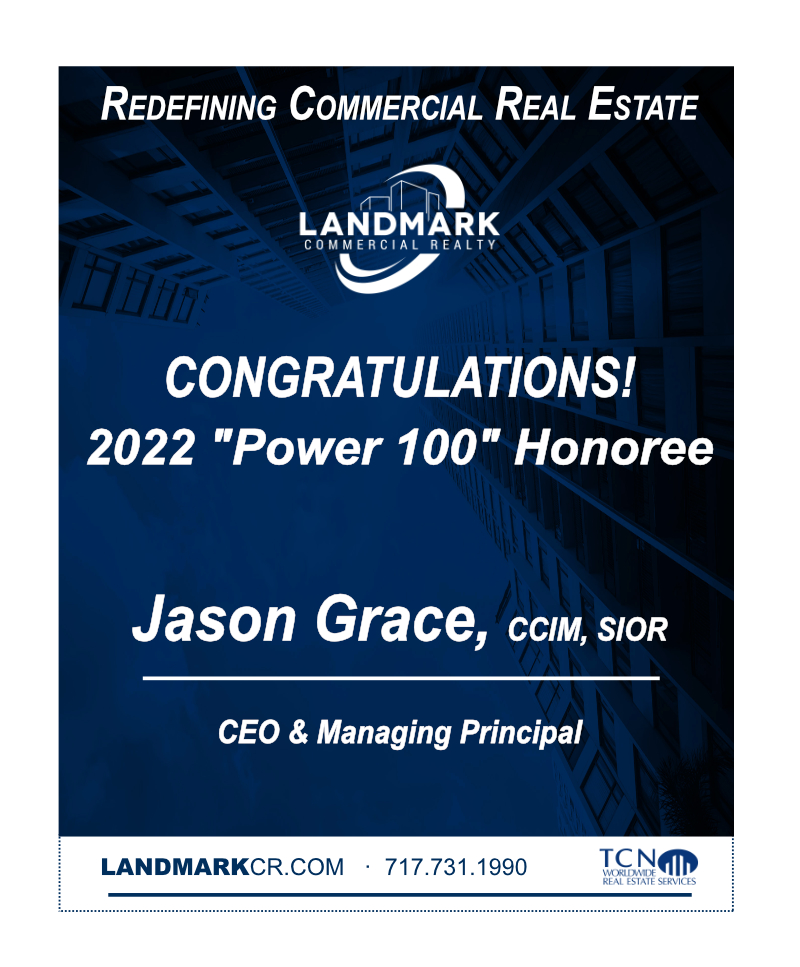 Camp Hill, PA (February 24, 2022) – Landmark Commercial Realty's CEO and Managing Principal, Jason Grace, CCIM, SIOR was recently selected to the Central Penn Business Journal's 2022 Power 100 List.
Jason's accomplishments for 2021 include purchasing Landmark Commercial Realty, becoming the company's second owner in its thirty-year history and closing on $115,000,000 in total transaction volume in accounting for nearly 2,000,000 SF.
Individuals selected for this list are those who are impacting our communities, leading organizations and nonprofits across the region and creating jobs, impacting the local economy and making a difference. They are leaders – some quite prominent and well-known – as well as those who are behind-the-scenes change-makers.
About Landmark Commercial Realty / TCN Worldwide
Landmark Commercial Realty, established in 1988, is a full-service commercial/industrial brokerage firm headquartered in Harrisburg, Pennsylvania, focusing on the South-Central Pennsylvania region. Serving more than 200 markets globally, Landmark is a member of TCN Worldwide with more than 1500 brokers and salespeople.