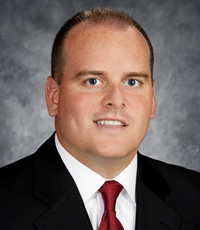 Harrisburg, PA – Senior Vice President of Sales and Leasing, Jason Grace, CCIM, SIOR received the prestigious Power Broker™ Award by CoStar™, recognized as a Top Leasing Broker, within the Philadelphia market, which includes the Central Pennsylvania region.
Jason Grace has enjoyed 16 years of professional service to his clients in the commercial real estate industry, specializing in industrial and office brokerage, business park development and institutional investment transactions.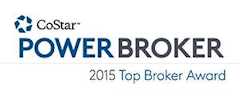 "We are proud to see Mr. Grace honored as an industry leader in his field.  Jason's thorough understanding of the commercial real estate market and professional due diligence has been a true asset to his clients," says Barbra Murdocca, Operations Manager at Landmark.
CoStar™ is the largest professional research organization in real estate, monitoring transactions and identifying the top professionals in the industry. CoStar™ bestows the Power Broker awards on the most outstanding companies and agents in the commercial real estate business.
Landmark Commercial Realty, Inc. / TCN Worldwide:  www.landmarkcr.com Central Pennsylvania's Premier Commercial Real Estate Brokerage Firm, established in 1988. Landmark Commercial Realty, Inc. is a full service Commercial/Industrial Brokerage firm headquartered in Harrisburg, Pennsylvania with focus on the South Central Pennsylvania, serving more than 200 markets globally, as a member of TCN Worldwide with more than 1500 brokers and salespeople.