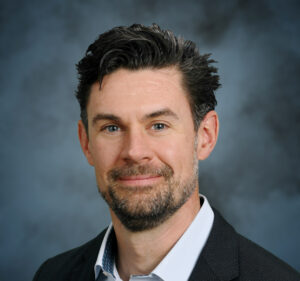 Camp Hill, PA (July 7, 2023) – Landmark Commercial Realty is pleased to announce the addition of Darren Smith as Senior Advisor to its growing team. Darren will work closely with clients to provide strategic guidance and support for their commercial real estate needs.
As a proud United States veteran who served in the United States Army as a specialist with the Satellite and Network Administrator job title, Darren joins Landmark as an accomplished residential real estate investor and entrepreneur. After leading his company for 15 years, acquiring and managing over 200 homes, Darren gave his business to his employees as a testament to his leadership and commitment to empowering others to succeed.
In 2018, Darren decided to pivot his focus towards industrial real estate. Collaborating closely with property owners, he gained a deep understanding of their unique requirements and developed tailored solutions that aligned with their goals. Darren's ability to strike win-win agreements has helped him build a reputation as a reliable and trusted partner in the industry. His negotiation approach is rooted in the belief that collaboration and mutual benefit are essential to long-term success.
"I am excited to be a part of the Landmark team," stated Smith.  "With my experience in residential and industrial real estate spanning over 20 years, I am looking forward to contributing my unique knowledge and expertise. The opportunity to work with such a talented group is something I am eagerly anticipating."
About Landmark Commercial Realty / TCN Worldwide
Landmark Commercial Realty, established in 1988, is a full-service commercial/industrial brokerage firm headquartered in Harrisburg, Pennsylvania, focusing on the South-Central Pennsylvania region. Serving more than 200 markets globally, Landmark is a member of TCN Worldwide, with more than 1500 brokers and salespeople.