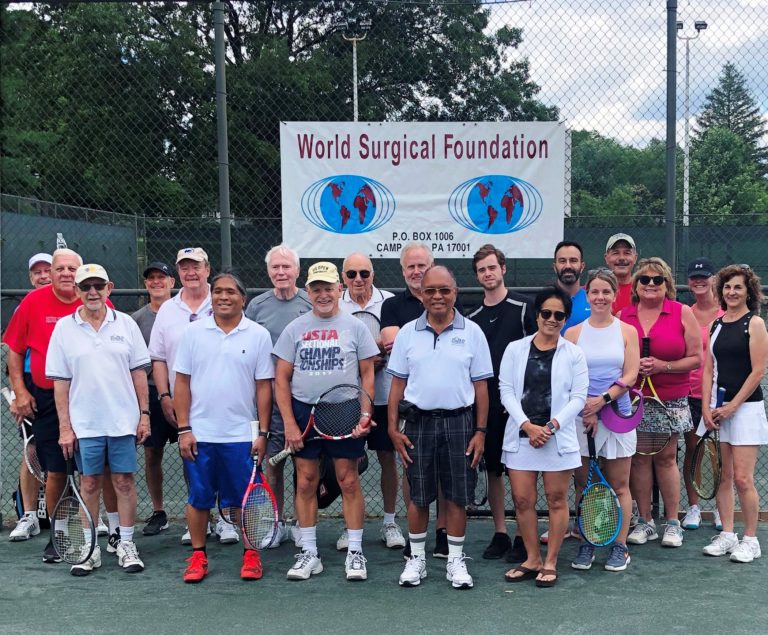 In June, the World Surgical Foundation (WSF) held its 21st annual Tennis Tournament FUNdraiser at the West Shore Country Club.  Thirty-two individuals participated in the round-robin mixed doubles event to benefit the extraordinary efforts of WSF.
"The tennis outing proceeds will be used to purchase surgical equipment and supplies that will be used in future missions to Honduras, Nigeria and the Philippines," noted Dr. Domingo Alvear, Founder of the World Surgical Foundation.  "We will also use some of the money to compensate local help in two hospitals in Honduras in late September of this year."
"Landmark has been a sponsor of this event since 2015," stated Dave Remmel, Tennis Chairman and Founder of Landmark Commercial Realty.  "By sponsoring and participating in the tournament, we are helping to change the lives of children and adults around the world who cannot get access to healthcare.  It is such a great cause and we are proud to be a part of it."
About Landmark Commercial Realty Inc.
Landmark Commercial Realty Inc., established in 1988, is a full-service commercial/industrial brokerage firm headquartered in Harrisburg, Pennsylvania with a focus on the South Central Pennsylvania region. Serving more than 200 markets globally, Landmark is a member of TCN Worldwide with more than 1500 brokers and salespeople.
World Surgical Foundation (WSF)
WSF has performed over 7,500 free surgeries since October 1997. We have improved health care in many third-world countries, including Ecuador, Ethiopia, Haiti, Honduras, India, Nigeria, the Philippines, and Thailand.  Volunteer surgeons from multiple specialties, nurses, and support staff make these surgical camps possible. They provide life-changing surgeries and education to medical staff during each trip.  Funds are continually needed to purchase and ship desperately needed equipment, supplies and medicine across the globe.