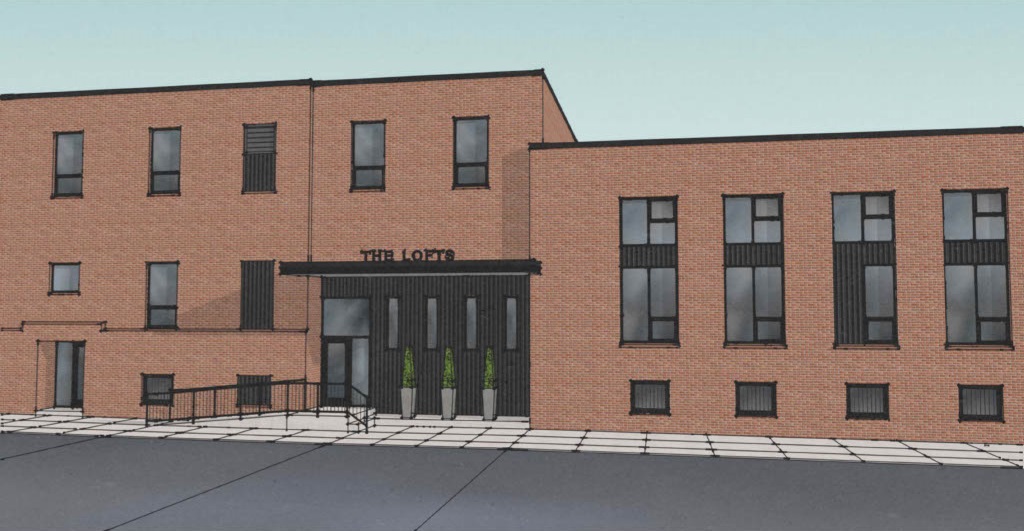 Camp Hill, PA (June 29, 2021) – Landmark Commercial Realty is pleased to announce The Lofts in Midtown project recently received final Harrisburg City Council approvals to commence. Bo Mangam of Landmark was the listing agent; Chuck Heller, also from Landmark, represented the buyer, Integrated Development Partners (IDP), in the deal.
As a redevelopment project, Jonathan Bowser, Managing Partner with IDP, indicated the idea came to fruition after Landmark introduced the property to them.
Bowser added, "While the building had been previously used to house the Salvation Army offices, due to it being in a predominantly residential area and the exterior of brick matching the neighborhood, IDP thought the location would be ideal for creation of market-rate apartments."
Wormleysburg-based Integrated Development Partners will convert the former Salvation Army building, located at Green and Cumberland Streets in Midtown, to an apartment building.  The 22,100 square-foot building will provide 16 one and two bedroom units, along with 35 parking spaces for its residents.  The project is expected to break ground later this fall.
Bowser remarked about the excellent working relationship IDP has developed over the years with Landmark Commercial Realty.
He said, "We appreciate Landmark bringing us these great opportunities.  It has been a pleasure working with Chuck (Heller) and Justin (Shoemaker) over the years on several projects, and we look forward to working with them on future ones."
Integrated Development Partners
Integrated Development Partners, LLC (IDP) is a privately held real estate development and consulting firm specializing in economic development ventures in the Central Pennsylvania region.
About Landmark Commercial Realty
Landmark Commercial Realty, established in 1988, is a full-service commercial/industrial brokerage firm headquartered in Harrisburg, Pennsylvania, focusing on the South Central Pennsylvania region. Serving more than 200 markets globally, Landmark is a member of TCN Worldwide with more than 1500 brokers and salespeople.