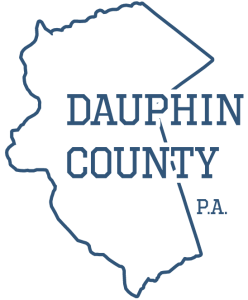 All eyes are on Dauphin County as officials consider responding to Amazon Corporation's search for a location to build a second headquarters. Book-ended by the city of Harrisburg, with its state and city government related businesses, and the town of Hershey, with its famous candy and amusement park, a compelling case can be made for any investor, business owner or client who is considering Dauphin County.
"One of Dauphin County's greatest assets is easy access," says Chris Newton, real estate broker at Landmark Commercial Realty. "Interstates 81, 83 and 283 run through the county in addition to the Pennsylvania Turnpike (Interstate 76) and Harrisburg International Airport. That access helps Dauphin County draw a greater number of workers from the outside than any other county in Central Pennsylvania."
An excellent transportation network, combined with one of the United States' most technologically advanced rail freight terminals, the Rutherford Intermodal Yard in Swatara Township, and numerous distribution centers make Dauphin County a hub for east coast transportation systems as well.
While state and local government and related businesses are focused in the city of Harrisburg, Dauphin County has a deep cross section of private industry including growing distribution and warehousing ventures, electrical machinery and equipment, as well as printing and publishing.
A county that began as an industrial and manufacturing center, Dauphin County is gaining a reputation as a high-tech center—ranked fifth fastest growing high-tech center in the nation according to the Dauphin County website. In recent years, up to 15 tech companies have opened up shop in the county thanks to state grants, tech company funding, tax-free zones and the affordable nature of the region compared to California.
Healthcare and medicine are also strong areas of growth for Dauphin County which is home to Penn State Hershey Medical Center, a nationally recognized medical, research and teaching hospital and UPMC Pinnacle, a nationally recognized regional health system that includes 8 acute care hospitals.
Major and minor sports teams and concerts are featured at The Giant Center in Hershey and cultural events and activities are planned along the riverfront and in Riverside Stadium located on City Island in Harrisburg. This, in addition to Hershey Park and other nearby attractions, make Dauphin County one of the top three counties in Pennsylvania where visitors spend more than $1.5 billion annually.
Dauphin County also boasts low unemployment and a highly skilled workforce that has easy access to an outstanding system of colleges and universities including satellite campuses for Duquesne, Temple and Penn State for undergraduate and graduate work. Harrisburg Area Community College and Harrisburg University of Science and Technology, also located within Dauphin County, provide affordable options for bachelor's degrees.
Affordability is another major draw especially for businesses and investors willing to look just five miles outside of the city where properties are less expensive and there is more land available for amenities and parking.
Competitive housing prices are another feature of the area. The varied terrain of the county ranges from riverfront properties, to city high rises and suburban homes and rural farm houses. About 35 percent of housing properties in the county are rented versus 65 percent which are owner occupied.
"Dauphin County is a stable region because of its anchors in Harrisburg and Hershey. I'd tell Amazon it's a location that offers a great value with excellent infrastructure and exposure," says Newton. "While other regions of the state and even the country may be more well-known, 'all that glitters isn't necessarily gold.'"
Chris Newton is a real estate broker at Landmark Commercial Realty, Inc. specializing in office and retail properties. With a commitment to please his clients, this Harrisburg native uses his background in business and regional expertise to bolster area businesses and assure that Central Pennsylvania has a strong market presence.