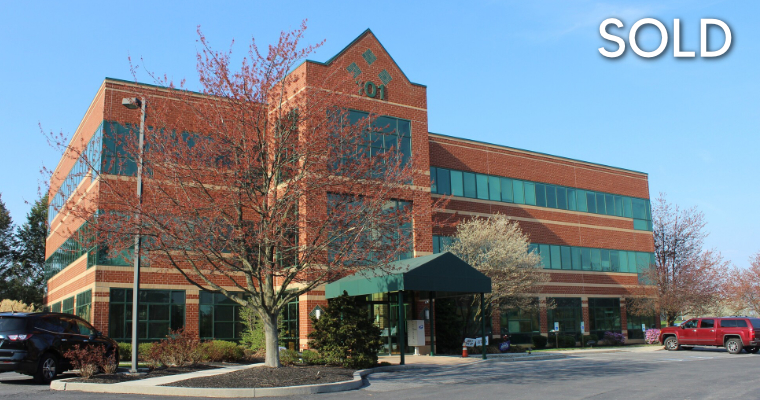 Camp Hill, PA (August 18, 2023) – Landmark Commercial Realty, a leading commercial real estate firm, located in Camp Hill, is excited to announce its involvement in the negotiation process for the sale of a highly sought-after property located at 101 Erford Road in Camp Hill, PA.
The property, known for its prominent visibility, excellent tenant mix, and close proximity to both major healthcare systems in Central PA, presents a unique investment opportunity. With staggered lease expirations and significant remaining terms, it offers long-term potential for prospective buyers.  The tenant mix is carefully curated, ensuring a diverse and stable source of income for investors.
The building features an attractive brick exterior, ample windows allowing for abundant natural light, and is currently undergoing renovations that will revitalize all common areas, bathrooms, and lobbies. The renovation project includes new flooring, lighting, and ceilings, with an expected completion date in 2023.
Strategically located near the Penn State Health Holy Spirit Hospital campus, the recently developed Camp Hill Commons, and various multifamily developments, this property benefits from its proximity to thriving establishments. Mike Curran and Jason Grace, representing the sellers, have recognized the immense value of this prime location.
The firm's skilled team of professionals, led by Michael Curran, SIOR and President & Executive Managing Director and Jason Grace, CCIM, SIOR, and C.E.O. & Managing Principal, utilized their extensive industry knowledge and experience to navigate the intricacies of the transaction.
"We were excited to be part of the negotiation process for the sale of this property in Camp Hill," said Curran. "The combination of its prime location, excellent tenant mix, and long-term investment potential make it a highly attractive opportunity."
Recent upgrades to the property include the installation of a solar panel system and a new energy-efficient white roof. Additionally, all three rooftop units have been replaced within the last three years, ensuring optimal functionality and sustainability.
In response to the current global health climate, ionized air purification equipment has been added to the HVAC units of the building. This state-of-the-art equipment eliminates odors, air pollutants, chemical odors, smoke, mold, bacteria, and viruses. It significantly reduces airborne microbes, including Coronavirus, by up to 99%, providing occupants with a safer and healthier environment.
For more information about Landmark, please visit www.LandmarkCR.com.
About Landmark Commercial Realty / TCN Worldwide
Landmark Commercial Realty, established in 1988, is a full-service commercial/industrial brokerage firm headquartered in Harrisburg, Pennsylvania, focusing on the South-Central Pennsylvania region. Serving more than 200 markets globally, Landmark is a member of TCN Worldwide, with more than 1500 brokers and salespeople.