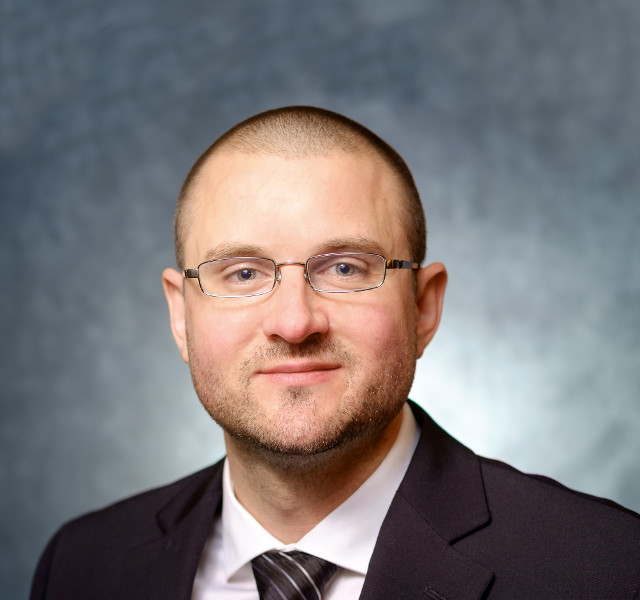 Dan Dutcavich became attracted to a career in commercial real estate after shadowing a local broker/developer. "He allowed me to ride along with him for a week to see what it was like," he added. "The amount of risk involved, the moving parts and entrepreneurial spirit and vision required for commercial real estate projects inspired me." Dan believes being in the field gives you a chance to help change city landscapes, along with people's lives.
While commercial real estate has always been an interest of his, he did not start his career in the industry. He joined Landmark Commercial Realty, Inc. in March of 2015. "I worked for three years as an electrician after graduating from high school. I then decided to enlist in the Air Force." Dan served most of his time at Ramstein Air Force Base in Germany as a mental health technician and was honorably discharged in 2010 to pursue an education. He soon enrolled in Penn State University (Harrisburg) and obtained his bachelor's degree in business administration. Dan is currently enrolled in Penn State University's MBA program.
While Dan attended Penn State as a full-time student, he and another partnered to create the first CrossFit gym in the Harrisburg region. "As the primary shareholder and owner of CrossFit 717, I lead and oversaw the mission and vision of the company, while also spending time focusing the team, company goals and customer satisfaction and retention." Dan sold the business in the beginning of 2016, but still serves as a board member and adviser.
As a real estate professional, Dan strives to provide his clients with the positive outcomes they are looking for – the right property at the right price. He has extensive experience in handling all aspects of the marketing and transaction process and has proven himself successful by specializing in a variety of real estate areas. Dan is known for handling Land Development and Redevelopment, Retail and Industrial Sales and Leasing, Investment Properties and 1031 Exchanges and truly enjoys and is passionate about his work. "Being around determined people – from the fierce perseverance of CRE brokers and innovative community leaders, to small business start-ups (of which I am all too familiar with), along with land development visionaries, I am constantly surrounded by people who achieve great things."
"Dan's background in the military, paired with his entrepreneurial efforts, offers prospective and current clients a unique perspective," stated Barb Murdocca, Landmark's Director of Operations. "Although he is one of our newer agents, he possesses a strong leadership skillset – resourcefulness, determination, the ability to both lead and follow – that take some veterans in the industry longer to acquire."