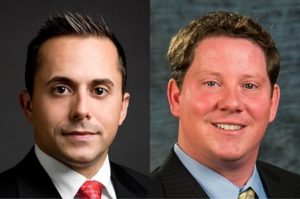 Central Pennsylvania Business Journal has featured our leading multi-family experts, Drew Bobincheck, CCIM and Chuck Heller. They present detailed information on why the multifamily industry continues to be a safe and steady investment opportunity.
Chuck and Drew also provide great insight on a recent student housing transaction (a sub-asset class of the multifamily sector), one of their recent 1031 Exchange, client acquisition successes of the Bard Townhomes in Shippensburg.
Read the full article at CPBJ.com.