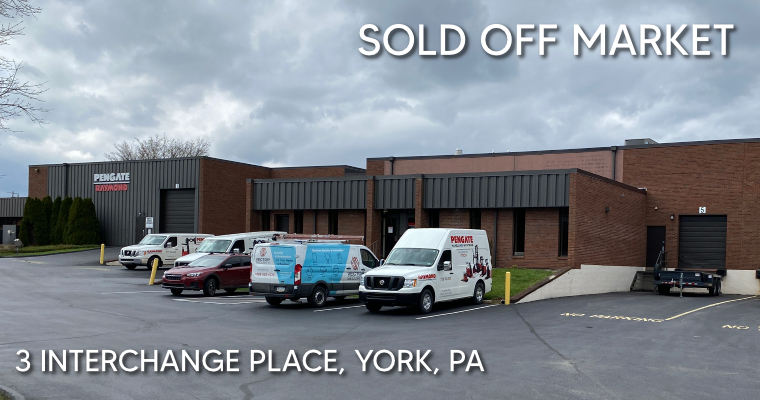 Camp Hill, PA (August 21, 2023) – Landmark Commercial Realty is pleased to announce that Senior Advisor Darren Smith has successfully negotiated an off-market sale for a property in York, PA. This property, located at 3 Interchange Pl, offers a total area of 48,180 square feet on 3.49 acres, making it an ideal space for industrial flex purposes.
Darren Smith played a pivotal role in securing this opportunity. His collaborative approach and commitment to creating mutually beneficial agreements make him the ideal point of contact for anyone interested in exploring industrial and flex opportunities in York.  For more information about industrial/flex opportunities in York, contact Darren Smith at 717-731-1990 or dsmith@landmarkcr.com.
For more information about Landmark, please visit www.LandmarkCR.com.
About Landmark Commercial Realty / TCN Worldwide
Landmark Commercial Realty, established in 1988, is a full-service commercial/industrial brokerage firm headquartered in Harrisburg, Pennsylvania, focusing on the South-Central Pennsylvania region. Serving more than 200 markets globally, Landmark is a member of TCN Worldwide, with more than 1500 brokers and salespeople.