Third Quarter Market Watch Report 2018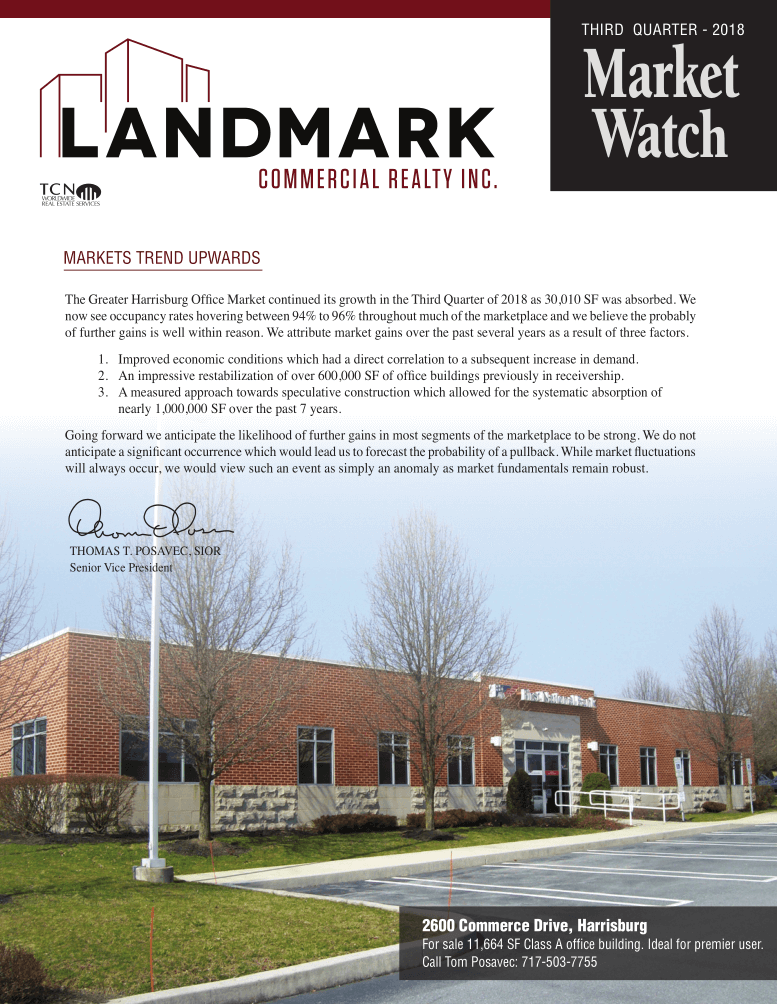 Landmark's Senior Vice President, Thomas Posavec, SIOR has released the Third Quarter 2018 Market Watch Report.
The Greater Harrisburg Office Market continued its growth in the Third Quarter of 2018 as 30,010 SF was absorbed. We now see occupancy rates hovering between 94% to 96% throughout much of the marketplace and we believe the probably of further gains is well within reason. We attribute market gains over the past several years as a result of three factors.
Read more: Third Quarter Market Watch 2018