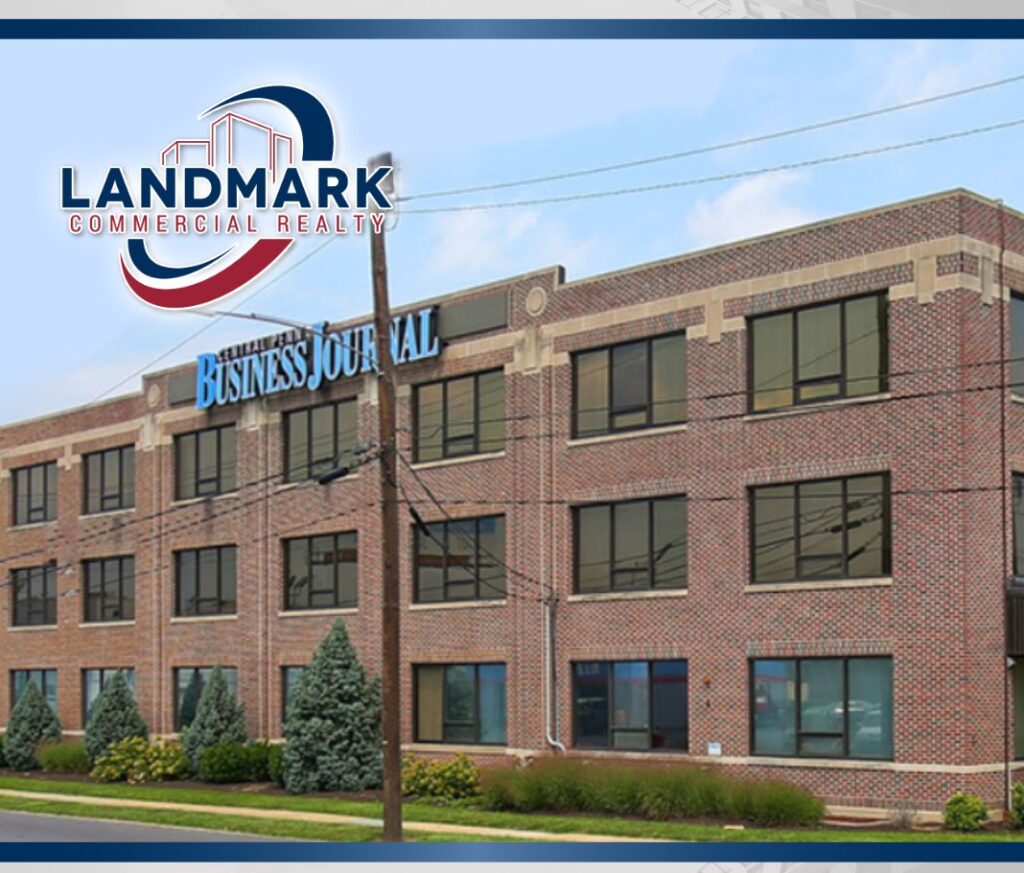 Camp Hill, PA (August 29, 2023) – Landmark Commercial Realty recently announced the sale of a strategically located property on Paxton Street in Harrisburg. The former Central Penn Business Journal building at 1500 Paxton Street offers easy access to Interstate 83 and downtown Harrisburg, making it an ideal investment opportunity.
Landmark Commercial Realty played a pivotal role in facilitating the sale of this 55,450 SF, highly sought-after property. Michael Curran, SIOR (President & Executive Managing Director) and Nick Martin (Senior Associate) represented the seller, Paxton Street Properties LLC. Sean Fitzsimmons (Director of Sales and Leasing) and Trey Brakefield, (Associate) represented the buyer, 1500 Paxton, LP.
The property's main building is a three-story concrete frame and brick finished structure, featuring modern design elements and ADA accessibility. It offers a versatile space for various business needs. Additionally, the property includes a small rear building measuring 40′ x 17′, constructed with brick, and a concrete deck roof covered with built-up asphalt, providing flexibility for different purposes.
Landmark Commercial Realty continues to be a leading force in the commercial real estate market, connecting buyers and sellers to achieve successful transactions. For more information about Landmark Commercial Realty and its services, please visit www.LandmarkCR.com.
About Landmark Commercial Realty / TCN Worldwide
Landmark Commercial Realty, established in 1988, is a full-service commercial/industrial brokerage firm headquartered in Harrisburg, Pennsylvania, focusing on the South-Central Pennsylvania region. Serving more than 200 markets globally, Landmark is a member of TCN Worldwide, with more than 1500 brokers and salespeople.