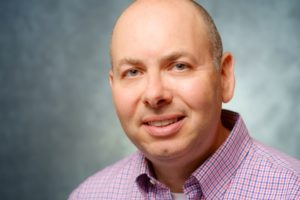 Roy Brenner has specialized in office, commercial, industrial and investment properties for over 19 years with Landmark Commercial Realty, Inc. Roy utilizes a multi-layered network that he has curated over his long & successful career in commercial real estate.
"The top priority for a commercial real estate agent is to provide your client with the best investment opportunities available. And the key to this is maintaining a strong professional network of contacts and resources in order to create a pleasant and helpful property search experience," says Roy.
Possessing strong relationships with other professionals in industries like technology, furniture, banking, business machines and more can add a lot of benefits to a property search. These are all services that are available through a broker or agent and as Roy says, "they're all part of the job."
Roy's detailed involvement in the property search has directly added value for many companies as they plan the next step for their business development.
"There's an especially high demand from businesses lately to increase their property size to further develop production or capacity. However, an available property that meets a business's specific needs can be hard to find. My goal is to fully understand the needs of my client, along with their long term business goals, then search diligently for the right property, and find it the moment it becomes available," says Roy. Mr. Brenner performs a deep market analysis based on a client's needs, making time to review ideas together and visit each potential property site.
Roy values honesty, loyalty, responsiveness and reliability in all his business transactions. "I enjoy the process of real estate and find it gratifying to help investors find the right investment opportunity that will take them to the next level in their business."
Currently, Roy is near closing on several listings including industrial and office properties around Central PA.
href="https://buildout-production.s3.amazonaws.com/documents/303319/516f422eb029212c2a71b04dffa5f94061236bfa/doc.pdf?response-content-disposition=inline%3B%20filename%3D56_Erford_Road__Camp_Hill_-_Sale_Flyer.pdf&X-Amz-Algorithm=AWS4-HMAC-SHA256&X-Amz-Credential=AKIAI53DL3B6ZM3PNIFA%2F20171012%2Fus-east-1%2Fs3%2Faws4_request&X-Amz-Date=20171012T182323Z&X-Amz-Expires=300&X-Amz-SignedHeaders=host&X-Amz-Signature=a856a6241681420d6258208f9aba058f1d128f021649b0bcb72b06b3827f0129″>