Bogumila 'Bo' Mangam
Guides clients through legal, environmental and design processes with an international background and fluency in multiple languages.
I'm committed to providing you with the best results in the shortest time possible, offering facilitation of legal, environmental, financial, design, and construction processes.
Bo's diverse international background and ability to communicate in multiple languages provides her with the ability to work with individuals of various backgrounds, along with organizations who wish to grow their businesses in Central Pennsylvania.
Bo understands various cultures and business practices and traditions. She works hard to assist international investors with how to get involved in the US market – seeking out answers and providing the necessary information.
While Bo has extensive experience in negotiating the sale/purchase of businesses, she also represents and consults clients desiring to lease and/or sell office, retail and investment properties. Imploring all the resources available to her, Bo serves her clients by helping them navigate through the legal, environmental, and design/construction processes. With the highest of integrity, Bo works continuously on her clients behalf to ensure results.
Education

University of Gdansk, Poland – M.A. Business Economics / B.A. International Marketing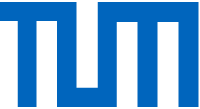 Resource Management School, Munich, Germany – Fund Control and Resource Management Graduate Program

GBN/MIT, Boston, MA – Graduate Work
Partial Client List
Department of Banking, Commonwealth of PA
Archie Group, LLC
Sage Real Estate Company
Choice Nursing, Inc.
Philadelphia Soft Pretzel Factory
Nationwide Insurance Co.
Smith International
TNP Investments, Inc.
MACK Employment Services, Inc.
Affiliations